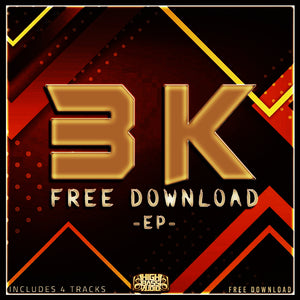 3K FREE DOWNLOAD EP (4 TRACKS)
THANK YOU FOR 3K FOLLOWERS!! We really appreciate and want to thank each one of you, again without you we shouldn't stay where we are now! That's another reason to say we love you all! Here is a free download EP to celebrate, includes 4 tracks by the one and only Luxion, Arrax, Wampa and Pruf, enjoooyy!!
Artists: Luxion, Arrax, Wampa, Pruf
Includes full album in WAV, all high quality files.
Have a listen ofcourse right here: