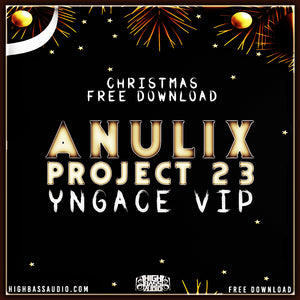 Anulix - Project 23 (Yngace VIP) (CHRISTMAS FREE DOWNLOAD)
Merry christmas everyone! Biiiiiiig free download by crazy producer Yngace, includes the VIP made by himself of the track 'Project 23' by Anulix! Enjooooyyy, big things are planned for 2022. Best wishes for this new year!
Artists: Yngace, Anulix
Includes full album in WAV, all high quality files.
Have a listen ofcourse right here: